Although it's been available through PowerShell for quite some time, the option for adding and editing naming policies in Azure AD has finally reached the Azure portal!
For those of you who haven't read my year-and-a-half blogpost, this is still valid for tasks related to renaming and conforming AAD groups to the new naming policy. However, applying a naming policy just got a lot easier
Go to https://portal.azure.com and sign-in. Click Azure Active Directory –> Groups –> Naming Policy.
Alternatively, you may just use this URL; https://portal.azure.com/#blade/Microsoft_AAD_IAM/GroupsManagementMenuBlade/NamingPolicy
Not only may you upload a list of blacklisted words, you may also download and edit the current policy from the portal.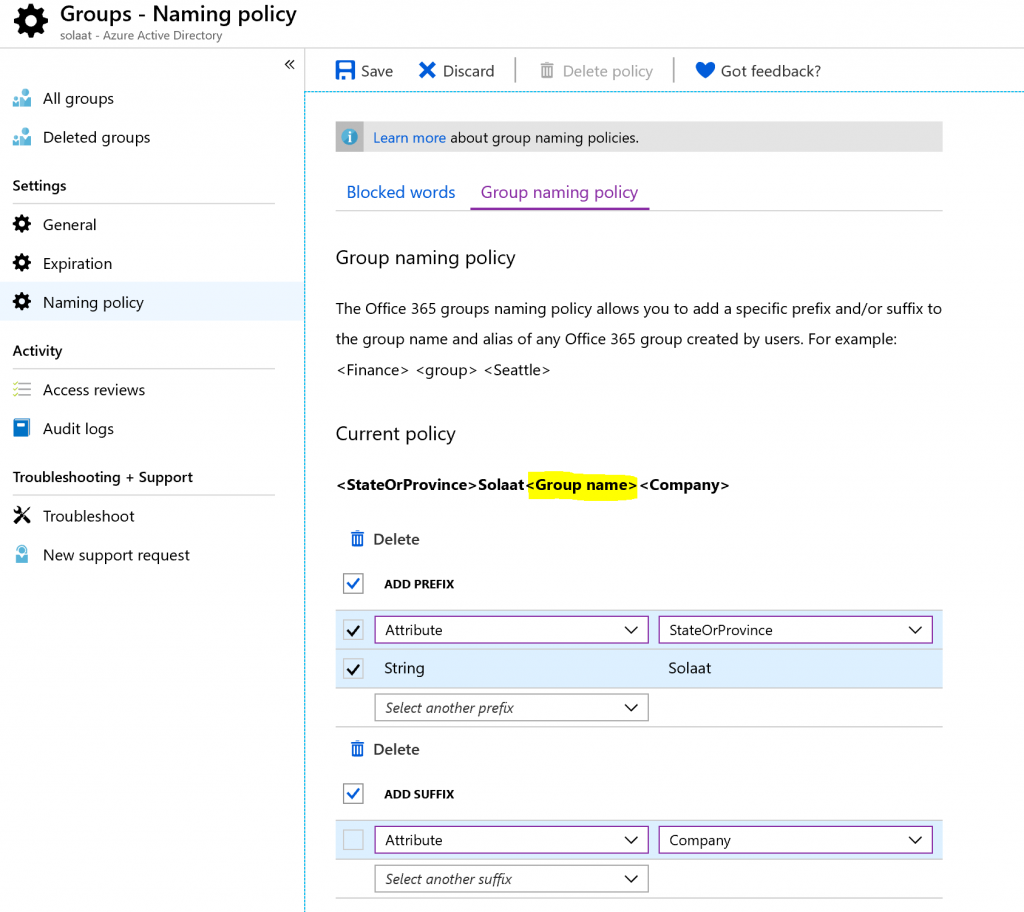 In my example, the user's StateOrProvince field value in AAD, together with the fixed string "Solaat" will be added prior to the group name, and the Company field value will be added after. As you may get, the user still get to name the group, but this is only a small part of the entire group name.
There are some things to keep in mind;
Administrators (hence bots) is exempted from this naming standard
If applied, the "Group name" cannot contain any of the blacklisted words (I strongly recommend "test" and "demo" as blacklisted words)
Applying naming policies makes it easier where one-tenant-multi-companies under the same umbrella co-exists.
– Alex