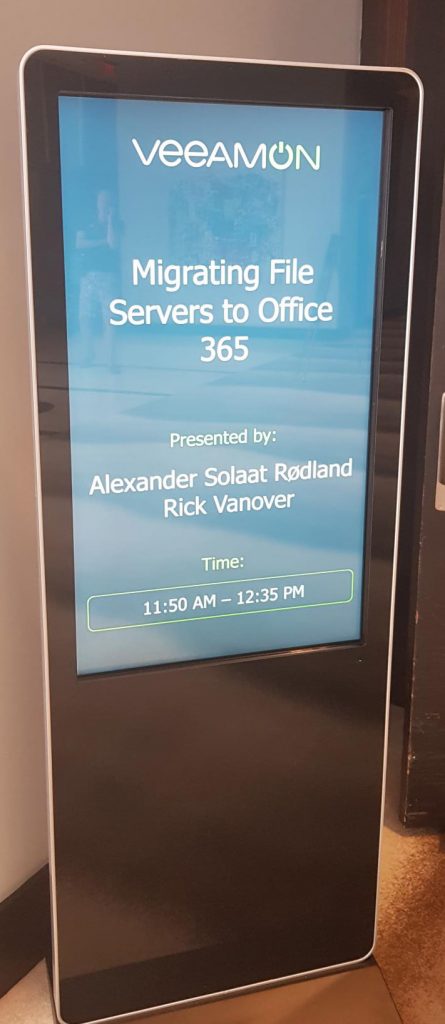 First of all, I must say it is truly an honor getting to present at VeeamON. Although I've never presented at VeeamON prior, my experiences with Rick and the others in prior years made this one of my reference conferences and I recommend it to everyone within the industry.
Like I promised, here are my slides from my presentation. A big thank you goes to Olav Tvedt (who by the way presents on securing data on SharePoint and OneDrive during the SharePoint Conference in Las-Vegas at the same hour as Rick and I did this in Miami) for working together on the code.
The "live" demo was pre-recorded, and the video may be seen below.
In addition, after our session I was lucky enough to get 15 minutes one-on-one with Mr. Rickaton; Rick Vanover!